Transforming your home's curb appeal one exterior coat of paint at a time.
Help Your Home Stand Out With Color Faux Walls
Whether you need a few pieces of wood replaced and painted, a few new doors painted or your whole house repaired and painted – we can service you.  At Color Faux Walls, we use quality paint and stain products to transform and improve your home's look.
With over 20 years of experience, Color Faux Walls is metro Atlanta's top choice for high-quality exterior painting at fare prices. We treat your home as it's our own leaving it better and brighter than it was before. All of our professional painters are respectful of your space and take pride in their work. You can expect nothing but the best service and fairest prices in Atlanta.
Exterior Services & Surfaces We Help With
We provide a variety of exterior painting services for several different types of surfaces. The following are a few essential services we can help you with.
Pressure Cleaning – we don't use harmful chemicals – we don't want to kill your plants and greenery.
Wood and Siding – we don't paint over rot, so we'll repair or replace your wood and siding as needed.
Caulking – we do perform extensive caulking of all siding and trim for the tightest seal.
Priming – we make sure to prime all bare wood.
Quality paint job – only straight lines, even application and well coated surfaces from us.
Quality paint – we only use quality Sherwin Williams products, so you don't have to worry about watered down paints.
Clean up – you won't have to pick up trash on your property.  That's our job!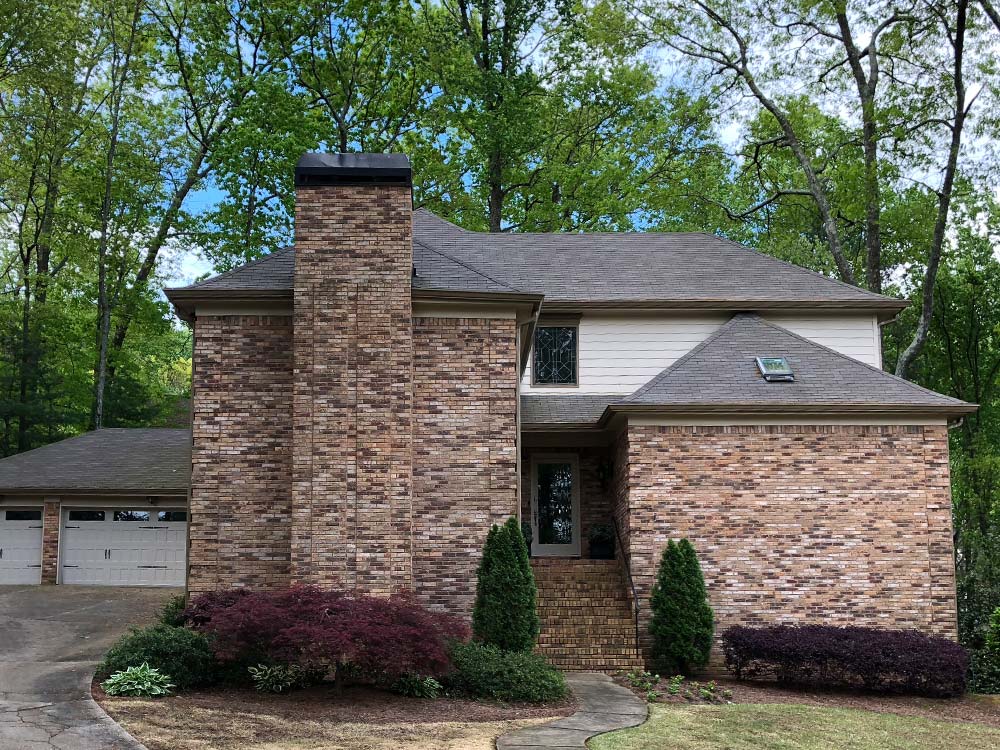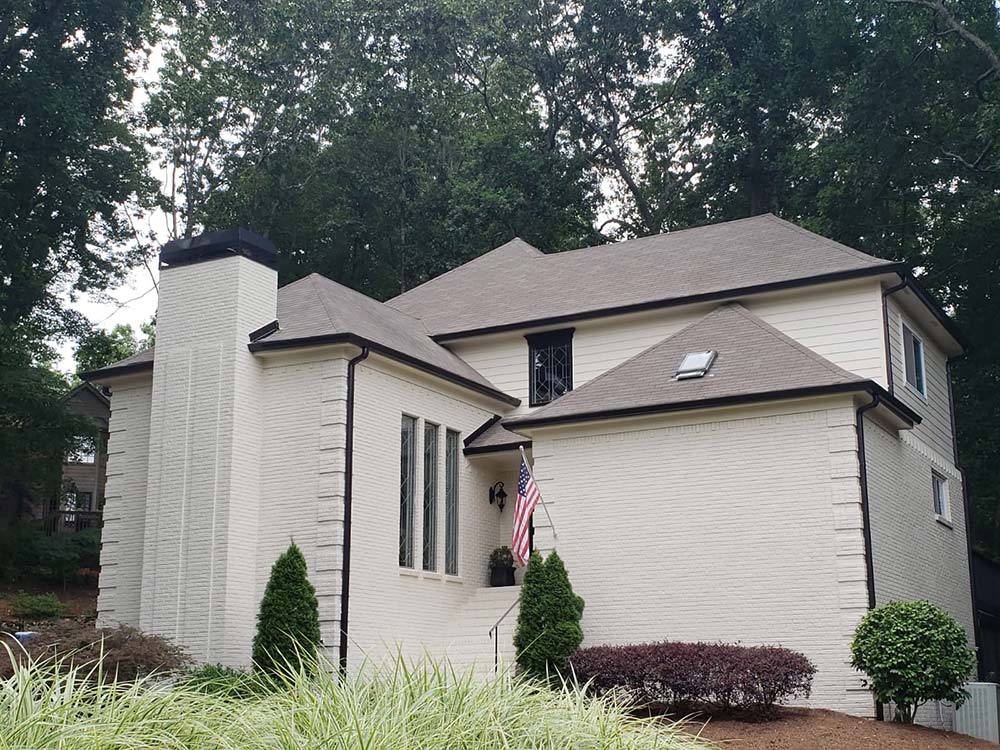 We start with a couple repairs. Then, replace ALL of those rotten chimney boards. And the next thing you know we are replacing all of the siding, fascia boards, window trim and repainting your whole home! We understand that every home's needs are different and adjust our processes to accommodate accordingly. Here are just a few more reasons why we're different.
Why Our Exterior Painting Is Different
We're not like every painting company and work hard to stand out in the painting crowd. From same day call backs and 24 hour estimates, to color consultations and tricky corner projects, we are different from your average painting company. Here are just a few more reasons to choose Color Faux Walls for your painting needs.
 We Prep For Detail: No job can be prideful without sanding, caulking, priming and repairing
 We Clean-Up Our Messes: We make a mess but clean up after ourselves!
 We Are Transparent Communicators: Our team will clearly discuss any concerns with you
 We Exceed Expectations: We strive to exceed what you hoped for
Whether you're new to hiring a professional company to handle your exterior painting needs, or you've only hired pros, you may have a few questions for us. Below, we've answered some of our more frequently asked questions that you may have too.
Get Your Free Estimate Today
Let us put our decades of experience to work for you – contact us today to learn more about how we can make you feel at home again with Color Faux Walls Painting services. We'll provide you with a free estimate and suggest the best course of action to make your home look like a model home and be the envy of your neighborhood.
Schedule an In-Home Estimate
Is it time to update your home's interior or freshen up the outside? From painting to pressure washing and repairs, contact us today for an in-home estimate and let our experienced experts provide you a free, competitive estimate.
Talk to a Painting Expert