Make your home truly unique with the right faux finish or texture. Here's how our expert team at Color Faux Walls can add character to your cozy spaces.
Okay, what is faux finishing? Faux painting is giving the illusion of another surface, such as wood, metal, leather, marble, fabric etc. to another surface using transparent glazes and paints. Here are just a few reasons why you should choose a faux finished look.
Faux finishes last longer than the average wallpaper
There are a variety of texture and faux finish applications and uses
You can use it to hide a surface's imperfections
It can truly transform the ambiance of the room
If you want to effectively add character and beautiful colors to the rooms in your home, faux finishing is the way to go. Trust us to help you mimic the appearance of materials – wood, marble, fabric, etc. – with the use of high-quality glazes and paints.
Trust Us With Your Faux Finishing
It may be a bit of a lost art, but we are one of the few companies that still provide faux finishing services. Our company was founded on this art form and we still have artists on staff who decoratively paint finishes to replicate a variety of textures (marble, wood, stone, etc..)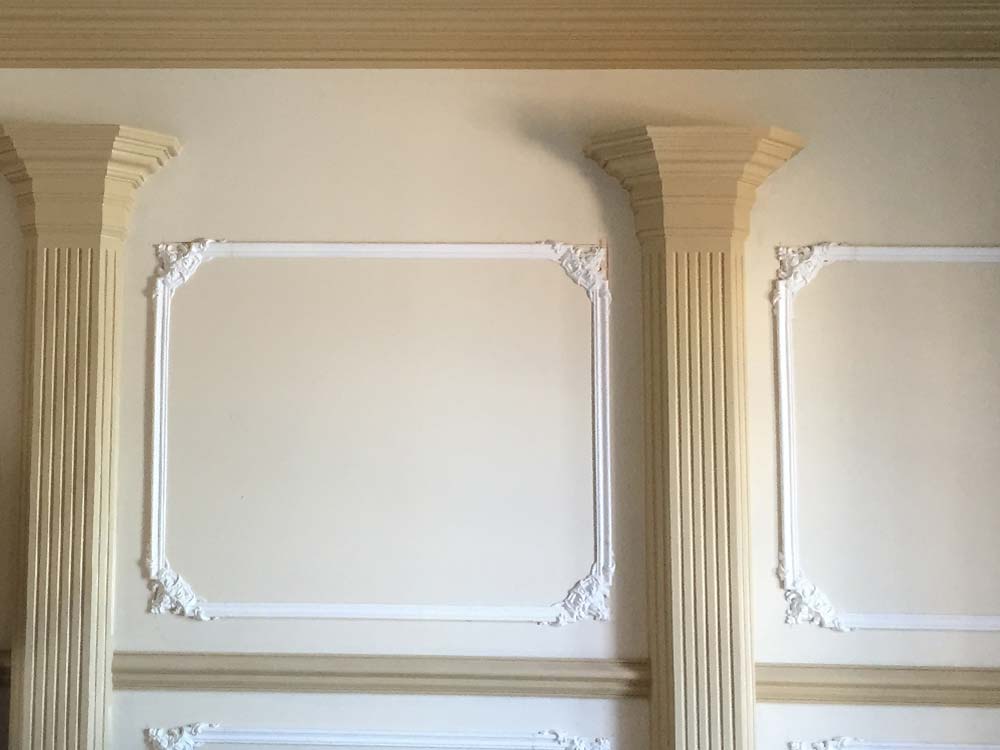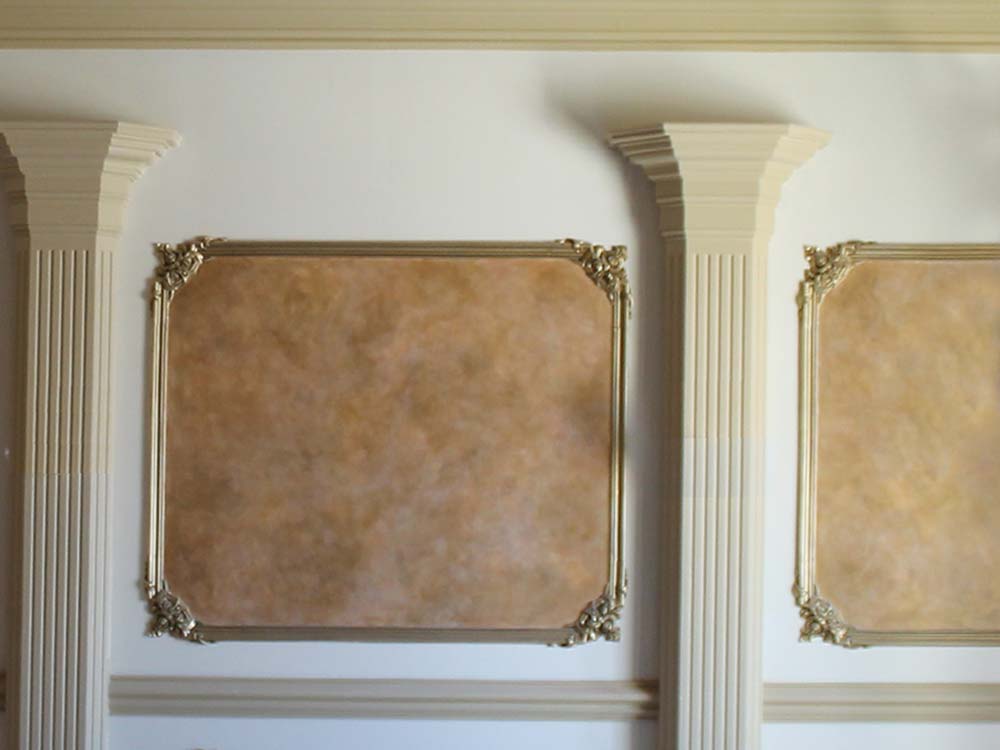 With over 20 years of experience, Color Faux Walls is metro Atlanta's top choice for high-quality faux finishing services. We treat your home as it's our own leaving it better and brighter than it was before. All of our professional painters are respectful of your space and take pride in their work. You can expect nothing but the best service and fairest prices in Atlanta.
What Makes Our Faux Finishing Different
Color Faux Walls is not like your average painting company. We make every effort to create a unique and personal faux finishing experience, from service and pricing to products and results. Here are just a few more reasons to choose Color Faux Walls for your faux finishing needs.
We Prep For Detail: No job can be prideful without sanding, caulking, priming and repairing
We Clean-Up Our Messes: We make a mess but clean up after ourselves!
We Are Transparent Communicators: Our team will clearly discuss any concerns with you
We Exceed Expectations: We strive to exceed what you hoped for
No Movers!: That's right – we will move and replace all of your heavy furniture
Quick Call Backs: typically on the same day
Fast Estimates: we'll prepare your estimate for you within 24 hours
Color Consultations: we'll lend our painting and color expertise to help you make the perfect color and faux finishing choice
Whether you're new to hiring a professional painting company, or you've only hired pros, you may have a few questions for us. Below, we've answered some of our more frequently asked questions that you may have too.
Get Your Free Estimate Today
Let us put our decades of experience to work for you – contact us today to learn more about how we can make you feel at home again with Color Faux Walls faux finishing services. We'll provide you with a free estimate and suggest the best course of action to make your home feel like home again.
Frequently Asked Questions
While we exclusively use Sherwin Williams paints, glazes and products. We are happy to use another brand if you prefer. With an array of color palettes and products, we'll help you select the right one for your project.
Yes, we are fully licensed and insured.
There are several variables that play a role in our pricing. We are very competitively priced and are happy to provide you with a free estimate. Give us a call today for your project's estimate.
Schedule an In-Home Estimate
Is it time to update your home's interior or freshen up the outside? From painting to pressure washing and repairs, contact us today for an in-home estimate and let our experienced experts provide you a free, competitive estimate.
Talk to a Painting Expert